CROQUE MONSIEUR & MADAME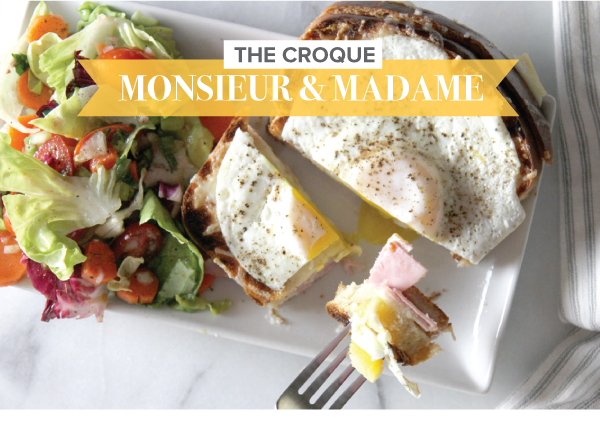 Comfort food takes on different definitions in various cultures. Originating in the French cafes of the early 20th century, this ham and cheese sandwich is at once both simple everyday food while also elegant and special with all the included flavors.

The term "Croque Monsieur" roughly translates as "gentleman crunch." It's counterpart, the "Croque Madame" is the same sandwich topped with a fried egg – said to be reminiscent of a lady's hat. Learn why this sandwich earns top status as French comfort food.