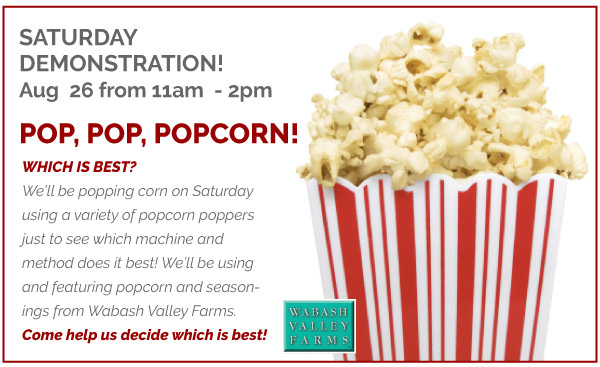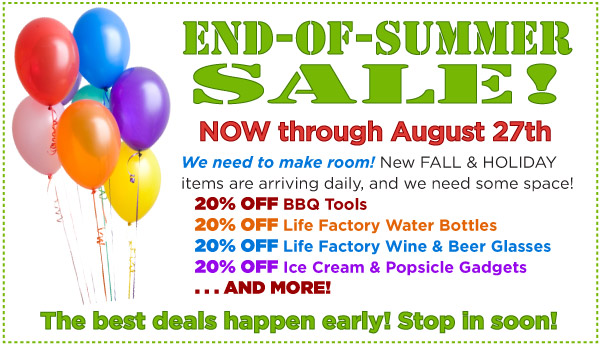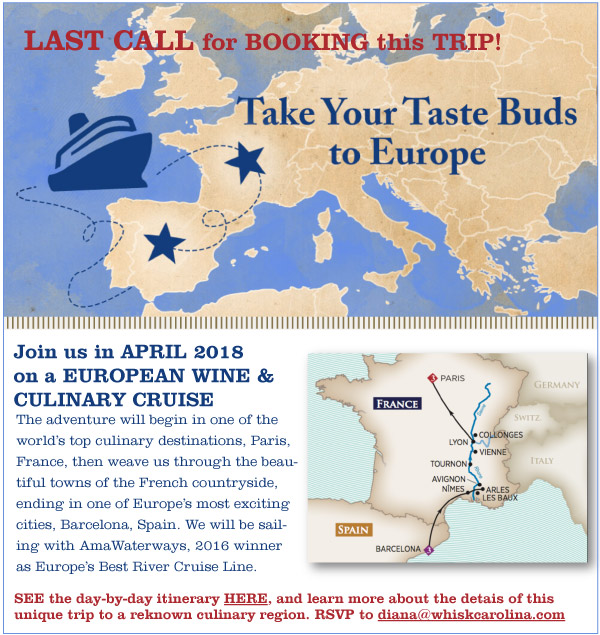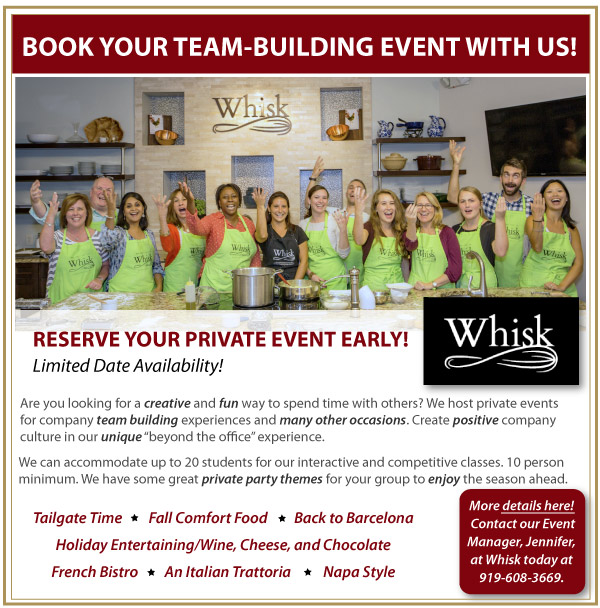 Thursday, September 7, 2017 - 6:15pm
LE CAKERIE: A HANDS-ON CREPE CAKE WORKSHOP
with Joan Baumer
REGISTER HERE!
Take your crêpe making to the next level as Joan shows you how to delight your friends and family with special occasion crepe cakes! Learn how to make foolproof batter, flip like a professional, then build and decorate your cakes with irresistible fillings, fruits, nuts, and flowers. Sign up today for this hands-on extravaganza. Note: All students will go home with a cake!
Saturday, September 9, 2017 - 1:00pm
GLOBAL DESTINATION: DISCOVERING TOKYO
JAPAN'S "HIBA-SUSHI" (HIBACHI AND SUSHI)
with David Wells
REGISTER HERE!
In honor of Whisk's 4th anniversary, Chef David is flying in from Tokyo, Japan! An acclaimed author, artist, and chef, David will share his unique perspective of the Japanese food culture and how it relates to the land and its people. By blending hibachi with sushi-making while applying traditional Japanese techniques and sauces, you will enjoy the best of Tokyo's food scene. Get your passport stamped!
Sunday, September 10, 2017 - 12:00pm
HOMEMADE PASTA WORKSHOP- LATE SUMMER EDITION
with Cat Parker
REGISTER HERE!
Handmade pasta is simple and satisfying once you've mastered a few techniques. In this class, Cat will teach you how to make fresh agnolotti, fettuccine, and gnocchi from scratch. So grab your significant other or a group of friends for this hands-on afternoon of Italiano fun!
Thursday, September 14, 2017 - 6:15pm
NAPA STYLE LADIES NIGHT OUT!
with Renee Ramage Burger
REGISTER HERE!
Plan to go wild at Whisk as you enjoy food, fun, and friends. Renee will introduce you to some festive party flavors that will spruce up any occasion. Grab your bestie or a bunch of friends and help us celebrate Whisk's 4th anniversary! These recipes will become instant classics.
Friday, September 15, 2017 - 6:30pm
WOK THIS WAY
with Liu, Zhong-Yuan
REGISTER HERE!
Join Beijing native, Zhong Yuan, for an introduction to the essential technique of stir-frying. Once you have mastered this fun and versatile cooking form, it will influence your creativity as you approach daily meal preparation. Learn, participate and find inspiration for customizing and creating your own crunchy and colorful dishes. Wok this way!

Saturday, September 16, 2017 - 1:30pm
KIDS IN THE KITCHEN: HOMEMADE PASTA WORKSHOP
with Cat Parker
REGISTER HERE!
Join us for a little fun and mess-making in the kitchen as we Whisk the kids to Italy for a delicious afternoon of homemade pasta making and so much more. Ages 7-13.
Saturday, September 16, 2017 - 6:30pm
MAS TAPAS POR FAVOR
with Ana Soares
REGISTER HERE!
Join Ana for a Whisk night OUT with family and friends. Enjoy a flavorful and fun-filled evening of tapas as you travel to Spain and feast on an assortment of robust flavors that will inspire your upcoming parties. Remember to say "blanco" or "rojo" as you get your passport stamped!
Wednesday, September 20, 2017 - 6:15pm
GLOBAL DESTINATION: LATE SUMMER IN SICILY
with Carrie DiPietro
REGISTER HERE!
Regione Siciliana, the largest island in the Mediterranean Sea, is known for its sun-drenched climate and amazingly fresh and delicous produce and seafood. Take a seat at Osteria Whisk as Carrie entertains, educates, and shares the specialities of Palermo, Catania, and Messina. Plan for an evening filled with magic, music and the aroma of the best vine-ripened tomatoes in the world! And don't forget to get your passport stamped!
Thursday, September 21, 2017 - 6:15pm
WHISK'S 4th ANNIVERSARY CELEBRATION:
DISCOVERING THE WONDERS OF THE CARIBBEAN WITH BRIGID WASHINGTON
with Brigid Washington
REGISTER HERE!
In honor of Whisk's 4th anniversary, we welcome journalist and chef, Brigid Washington as she takes us to her native Trinidad and Tobago. Using the flavors of the West Indian table, she will highlight seasonal bounties and the four major Caribbean flavors found in her cookbook, Coconut, Ginger, Shrimp, and Rum. Plan to arrive early for a "meet and greet" from 5-6pm, where you can purchase a signed copy and have a chat with the author. Class begins at 6:15. Limited seating.

Friday, September 22, 2017 - 6:30pm
PAPA DIPIETRO'S PIZZA PARTY -- LATE SUMMER EDITION
with Carrie DiPietro and Joan Baumer
REGISTER HERE!
Travel to the mountains of Acerno, Italy with Carrie and Joan as you make authentic white, red, and margarita pies. In this hands-on workshop, you will learn the DiPietro secrets for dough making, stretching, shaping, and baking off your pizzas. And, as a special bonus, you will go home with sauce and dough so that you can make a freshly baked in your own oven. Join us at Whisk for a Friday night filled with the Italian pizza pies of your dreams. Beer and vino included!
Saturday, September 23, 2017 - 6:30pm
GLOBAL DESTINATION: FOUR COURSE FRENCH DINNER PAIRED WITH WINES
AN IMPROVISATIONAL JOURNEY WITH KIM
with Kim Korb
REGISTER HERE!
It is time for a very special travel experience. We are starting with a plane ticket, a passport, a blank slate for a menu and Chef Kim Korb -- who will take you with her on a journey through the Rhône River Valley in southern France from August 10-20. Each day, on our Facebook page, Kim will take you to a different site where you will explore food markets, go inside local "hidden gem" restaurants, and see what inspires her menu creation. If you want to help design the menu for this class, head over to our Facebook page (https://www.facebook.com/WhiskCarolina/), track her travel and weigh in on dishes she shares. This will be a truly inspired menu and a class that you don't want to miss! Get your Whisk passport stamped!
Thursday, September 28, 2017 - 6:15pm
CARB-CONSCIOUS COOKING
with Kim Korb
REGISTER HERE!
Join Kim in the Whisk kitchen as she creates a satisfying meal that is nutritionally balanced, yet indulgent and delicious without sacrificing flavor. Plan to be inspired by the endless variety of options available to you when you choose healthy proteins and fresh produce for your carb conscious meals. Learn, eat smart, drink, repeat.
Saturday, September 30, 2017 - 1:30pm
EVERYBODY LOVES PIE
with Carrie DiPietro
REGISTER HERE!
Join Carrie as she teaches you techniques and recipes for a flawless, buttery crust that is guaranteed to elicit ooohs! Using the finest ingredients, you'll make two delicious pies, one that is savory and one that is sweet. Get ready for a hands-on class as you enjoy the pies of your dreams.