Make Easy Moroccan Flavors at Home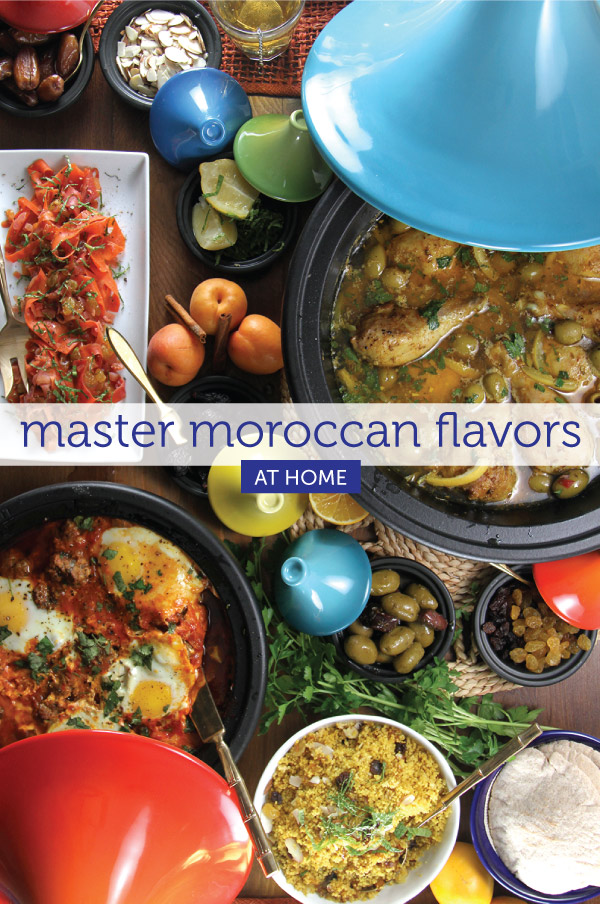 You don't have to be a Casablanca aficionado to be swept away by the magic of Morocco. Offering both inhabitants and visitors a complete sensual feast, Morocco buzzes with a rich history, a vibrant color palette and a culture of complex flavors that will leave your taste buds both pleasantly surprised and delightfully satisfied.
IN THIS ISSUE, we explore a few key flavors of Moroccan cuisine along with some very doable recipes that you can easily make with success the very first time. Join us for a little taste adventure!