In Love with Easy-to-Make Chocolate Truffles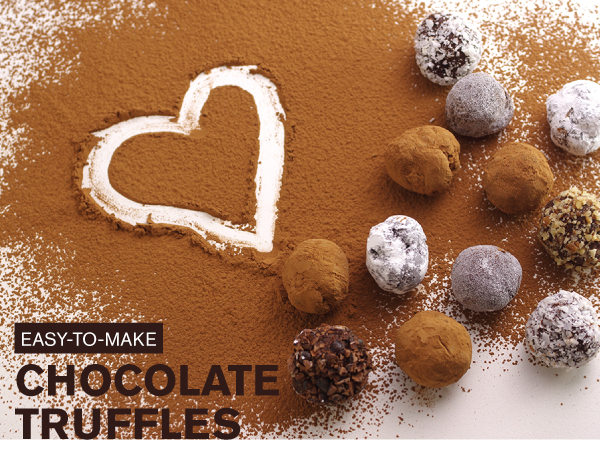 Chocolate devotees remember their first chocolate truffle with the same detail and fondness that they remember their first kiss! The soft ganache of dissolves perfectly at mouth temperature, eliciting no words, only sighs.

IN THIS ISSUE, we equip you with the knowledge and skills needed for devising your own signature chocolate truffles. You'll be amazed at the ease of fashioning your own versions, and delighted at the response of the lucky people you share them with - if you share, that is!
HAPPY VALENTINE'S DAY!