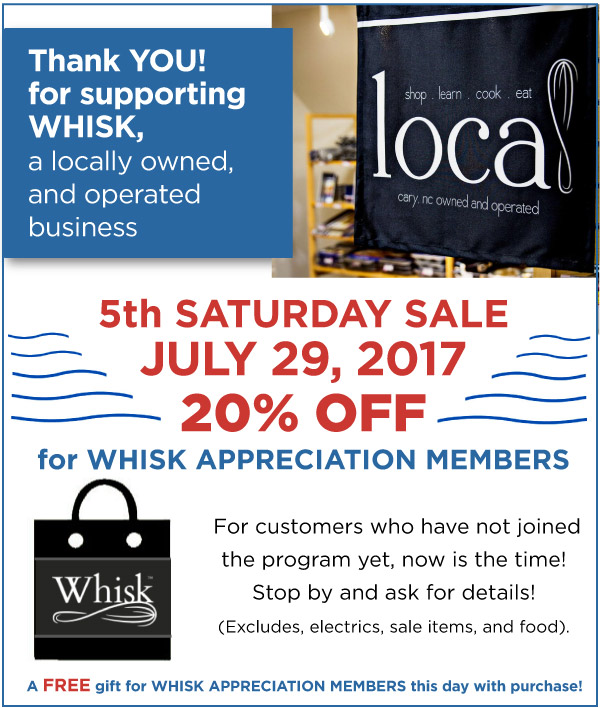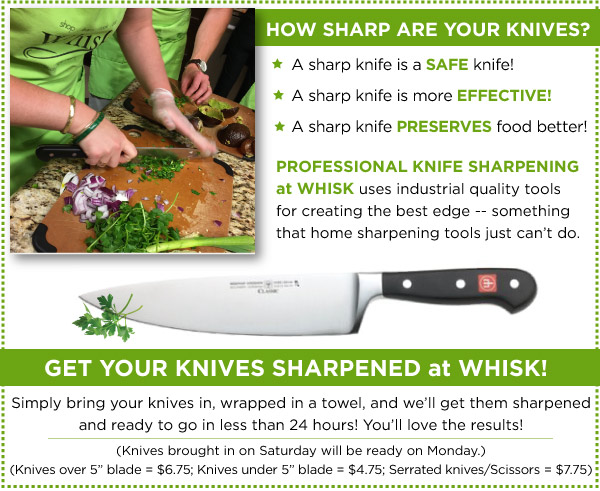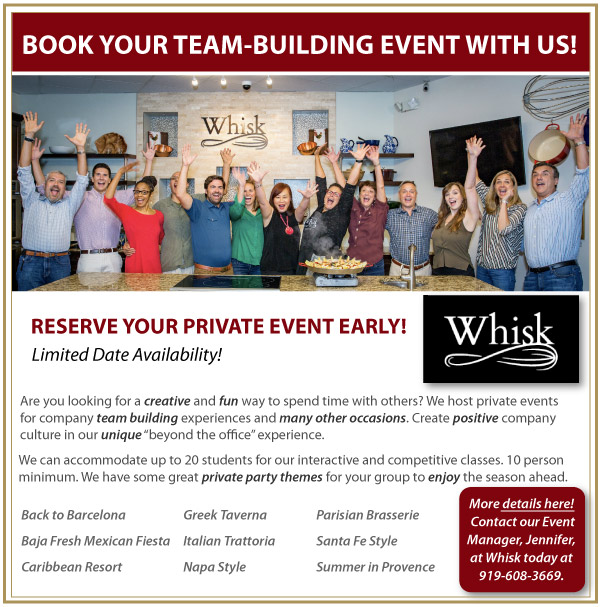 Friday,
July 28
, 2017 - 6:30pm
MAMA MIA'S GREEK TAVERNA
with Ana Soares
REGISTER HERE!
Travel to the Greek islands where you will enjoy authentic, grilled haloumi cheese and fresh caught seafood found in this balmy paradise. Ana will educate and entertain your palate as you envision the cobalt blue Aegean Sea next to sparkling white beaches . Wine, good company and music from Mama Mia included. No passport required. Opa!
Saturday, August 12, 2017 - 11:00am
ANA'S AUTHENTIC SUMMER TAMALES WORKSHOP
with Ana Soares
REGISTER HERE!
Tamales are a staple at Hispanic family gatherings around the world. It's a traditional way of having loved ones cook and eat together. Ana will teach a variety of delicious tamales using fresh masa, corn husks, and perfectly spiced fillings. Served with Cerveza, of course.
Sunday, August 13, 2017 - 12:00pm
HANDS-ON WORKSHOP: A BUZZ WORTHY BRUNCH
with Joan Baumer
REGISTER HERE!
Combine a dash of technique with a splash of prosecco and market-fresh ingredients for a delicious and entertaining hands-on class. Joan will share family secrets for making a flavorful strata as well as flakey rugelach filled with home-made peach jam. Plan a fun brunch date in the Whisk Kitchen TODAY!

Thursday, August 17, 2017 - 6:15pm
CHILLIN' AND GRILLIN' LADIES NIGHT OUT
with Renee Ramage Burger
REGISTER HERE!
Everyone loves happy hour, so grab your gal pals for a fun-filled and delicious evening that will inspire you to entertain all summer. Renee will share an array of plates with bold flavors. Time to celebrate food and friendship.
Saturday, August 19, 2017 - 1:3
0
pm
HEIGHT OF THE SEASON DECADENT DESSERT WORKSHOP
with Carrie DiPietro
REGISTER HERE!
Come in from the heat to learn how to make creative, cool treats. With a few new tips and techniques, you will be confident in making these on your own for friends and family at your next get together. We are sure that you will find inspiration in Carrie's technique driven menu. Time to chill out!
Sunday, August
20
, 2017 - 2:00pm
HOMEMADE PIZZA WORKSHOP
with Renee Ramage Burger
REGISTER HERE!
It's time to take pizza making to the next level as you make the perfect crust and top it with unique and delicious toppings. Renee will teach you everything you need to know about making pizza in your own oven, including dough techniques, rising, stretching, and shaping. This is a hands-on class complete with beer and wine.
Wednesday, August 31, 2017 - 6:15pm
MASTERING KNIFE SKILLS: A TECHNIQUE CLASS
with Kim Korb
REGISTER HERE!
Sharpen your knife skills with Whisk's Kim Korb as she teaches classic cuts, fundamentals, mechanics, maintenance, and knife safety. If you want to take your cooking to the next level, we highly recommend this class.