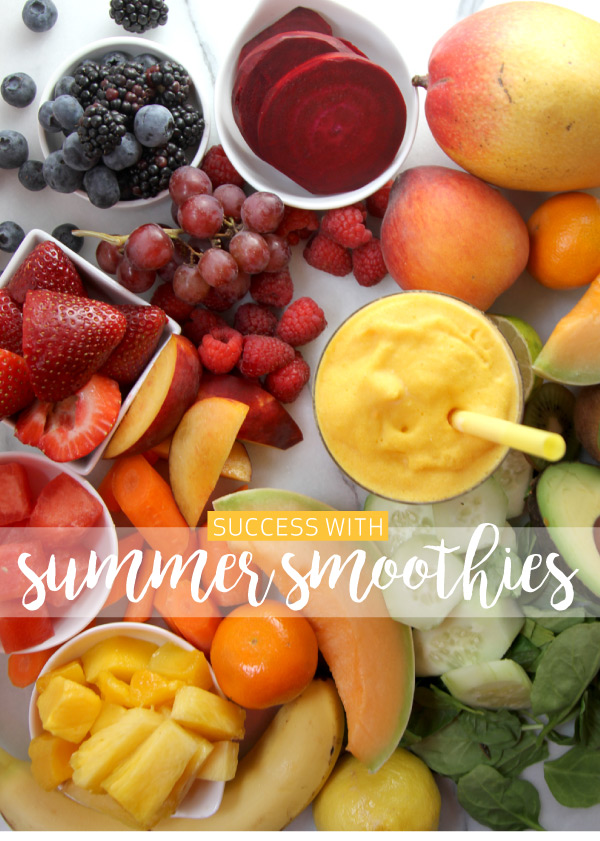 Embrace summer's bounty of fresh fruits (and vegetables!) with healthy, easy, and quick smoothies. IN THIS ISSUE, we showcase six smoothies with a wide range of color and flavor -- all sure to refresh! You'll find lots of helpful tips along the way to help you turn your kitchen into a smoothie lover's paradise.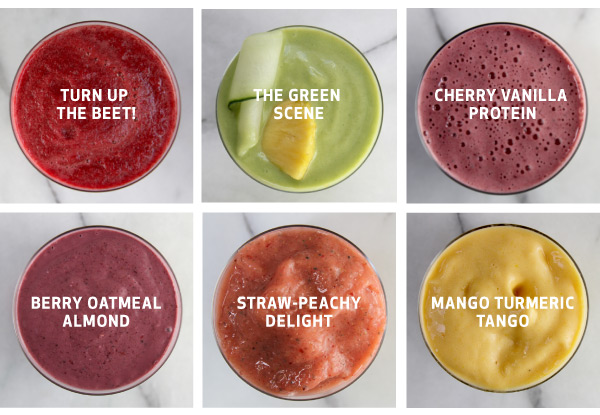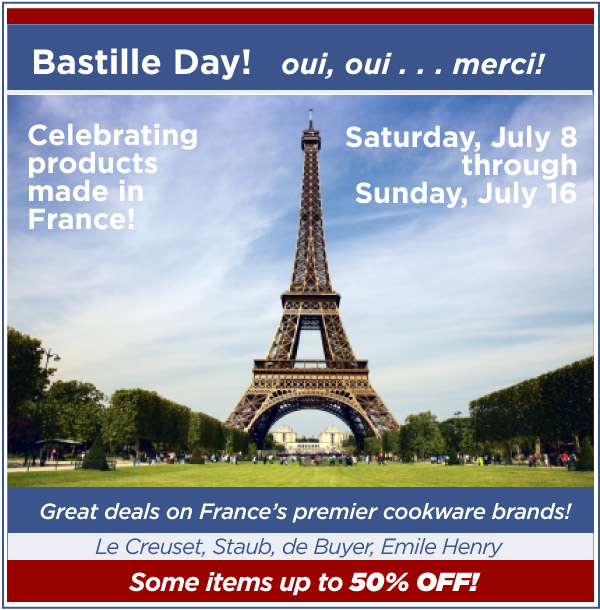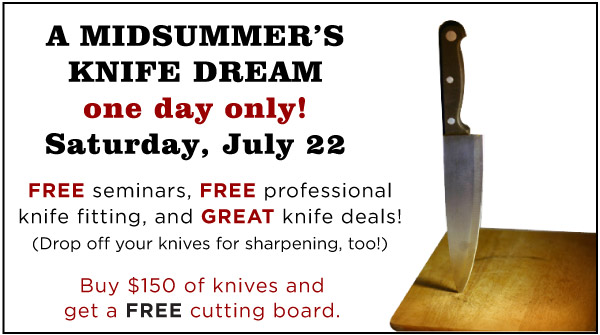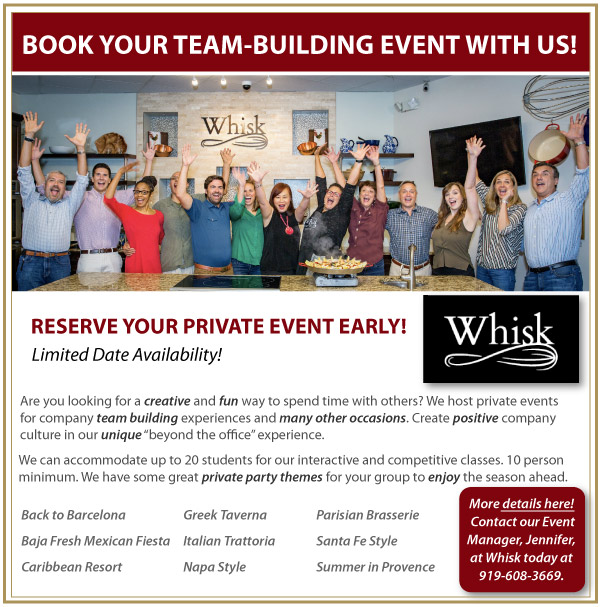 Thursday, July 13, 2017 - 6:15pm
CREME DE LA CREPE WORKSHOP: BASTILLE DAY EDITION
with Joan Baumer
REGISTER HERE!
Take your crêpe making to a new level as Joan shows you how to entertain and delight your friends and family on Bastille Day with a make-ahead meal and an indulgent and ultra thin Suzette-fold dessert. Learn to make foolproof batter, flip like a professional, and master a variety of folds as you load your creations with irresistible fillings. Sign up today for this hands-on extravaganza.
Saturday, July 15, 2017 - 6:30pm
SOUTH AMERICAN STEAKHOUSE
with Ana Soares
REGISTER HERE!
Join us for a vibrant celebration of our friends in the southern hemisphere. Ana has designed a menu of South American steakhouse favorites that you can recreate at home. Savor the zesty flavors as you listen, laugh, and learn!

Wednesday, August 2, 2017 - 6:15pm
THE PERFECT STEAK
with Nick Santucci
REGISTER HERE!
One of summer's finest flavors is a perfectly cooked steak. And no one knows how to do that better than Nick Santucci of The Butcher's Market. He will educate you on sourcing, handling, and marinating three deliciously different cuts. Your grill is waiting... sign up today! Beer and wine included.
Friday, August 4, 2017 - 6:30pm
GLOBAL DESTINATION CLASS: BRAZIL! TIRA GOSTOS
with Ana Soares
REGISTER HERE!
Ana is off on another international adventure! And this time, she is heading home to Brazil, where the culinary world is influenced by many diverse cultures. In this procession of dishes, you will experience Japan, Italy, Africa and Germany...all with a Brazilian twist. Get your Whisk passport stamped! Felicidades!
Sunday, August 6, 2017 - 2:00pm
HOMEMADE BISCUIT WORKSHOP - SUMMER EDITION
with Cat Parker
REGISTER HERE!
In this hands-on class, biscuit expert Cat Parker will share the history, heritage, and chemistry of the beloved biscuit. As the primary building block for staples such as cobblers and pot pies, mastering the biscuit is a critical first step. Cat will also go beyond the basics, utilizing the freshest seasonal farmer's market ingredients. Plan to enjoy your handiwork with freshly made butter, country ham, pimento cheese, coffee and tea.
Wednesday, August 9, 2017 - 6:15pm
GLOBAL DESTINATION CLASS: LA DOLCE VITA - SUMMER ON THE ITALIAN COAST
with Carrie DiPietro
REGISTER HERE!
Join Carrie as she cooks her way through the Italian Riviera! Take a seat at her seaside trattoria as she entertains and educates, sharing seafood specialities and seasonal produce at its peak. Magic, music and the aroma of vine-ripened tomatoes…sign up today!
Saturday, August 12, 2017 - 11:00am
ANA'S AUTHENTIC SUMMER TAMALES WORKSHOP
with Ana Soares
REGISTER HERE!
Tamales are a staple at Hispanic family gatherings around the world. It's a traditional way of having loved ones cook and eat together. Ana will teach a variety of delicious tamales using fresh masa, corn husks, and perfectly spiced fillings. Served with Cerveza, of course.
Sunday, August 13, 2017 - 12:00pm
A BUZZ WORTHY BRUNCH
with Joan Baumer
REGISTER HERE!
Combine a dash of technique with a splash of prosecco and market-fresh ingredients for a delicious and entertaining hands-on class. Joan will share family secrets for making a flavorful strata as well as flakey rugelach filled with home-made peach jam. Plan a fun brunch date in the Whisk Kitchen TODAY!

Wednesday, August 16, 2017 - 6:15pm
JULIA CHILD'S FRENCH CLASSICS
with Renee Ramge Burger
REGISTER HERE!
Join Renee on August 16, as we celebrate Julia Child's birthday. Enjoy masterful classics paired with a perfect rosé wine from Provence. Bon appétit! "Learn how to cook. Try new recipes. Learn from your mistakes. Be fearless, and above all, have fun." - Julia Child
Thursday, August 17, 2017 - 6:15pm
CHILLIN' AND GRILLIN' LADIES NIGHT OUT
with Renee Ramage Burger
REGISTER HERE!
Everyone loves happy hour, so grab your gal pals for a fun-filled and delicious evening that will inspire you to entertain all summer. Renee will share an array of plates with bold flavors. Time to celebrate food and friendship.
Saturday, August 19, 2017 - 1:3
0
pm
HEIGHT OF THE SEASON DECADENT DESSERT WORKSHOP
with Carrie DiPietro
REGISTER HERE!
Come in from the heat to learn how to make creative, cool treats. With a few new tips and techniques, you will be confident in making these on your own for friends and family at your next get together. We are sure that you will find inspiration in Carrie's technique driven menu. Time to chill out!
Sunday, August
20
, 2017 - 2:00pm
HOMEMADE PIZZA WORKSHOP
with Renee Ramage Burger
REGISTER HERE!
It's time to take pizza making to the next level as you make the perfect crust and top it with unique and delicious toppings. Renee will teach you everything you need to know about making pizza in your own oven, including dough techniques, rising, stretching, and shaping. This is a hands-on class complete with beer and wine.
Friday, August 25
, 2017 - 6:30pm
NEW ENGLAND LOBSTAH!
with Joan Baumer and Jenn Makseyn
REGISTER HERE!
In this lively date night class, you will enjoy a menu rich in the traditions of the New England coast. Join Joan and Jenn as they celebrate the epicurean heritage of the area with local summer bounty. Join us for an evening of lobstah, lore, and Boston creme pie. Yummm!
Saturday, August 26
, 2017 - 6:30pm
BEEF, BACON AND BEER
with Ana Soares
REGISTER HERE!
What can we say? This isn't a spa class. It is not a vegetarian class either. It's a beef, beer, and porkapalooza. Come hungry! Great date night.
Wednesday, August
30
, 2017 - 6:15pm
FOUR BASICS OF CULINARY SCHOOL
with Cherisse Byers
REGISTER HERE!
Learn four essential techniques taught at every culinary school: searing/sautéeing, pan sauces, roasting, and egg cookery. Once you have mastered these basic principles, you will have everything you need to take your everyday cooking to a new level. This class is 2-1/2 hours.
Wednesday, August 31, 2017 - 6:15pm
MASTERING KNIFE SKILLS: A TECHNIQUE CLASS
with Kim Korb
REGISTER HERE!
Sharpen your knife skills with Whisk's Kim Korb as she teaches classic cuts, fundamentals, mechanics, maintenance, and knife safety. If you want to take your cooking to the next level, we highly recommend this class.