Inspiring Summer Salads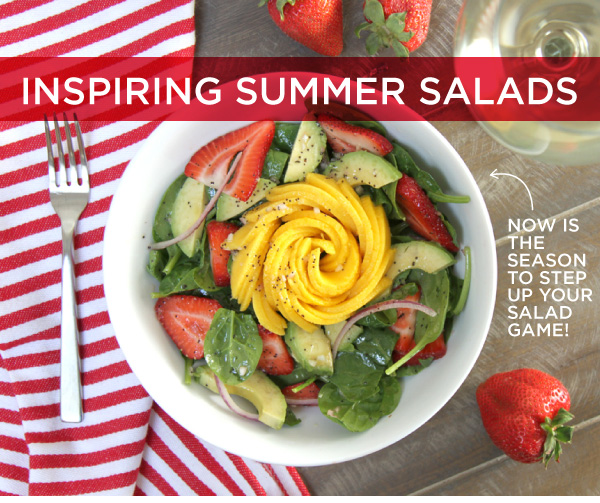 With summertime on the horizon and a plethora of fresh, local produce arriving, it's time to put entrée salads in the starring role on the dinner table.

IN THIS ISSUE, we present three salads each with a little twist, and all containing a dazzling burst of flavors. We're sharing our favorite tips for making homemade salad dressings, too! Revel in the season of ripe produce, and choose to serve a satisfying salad for dinner.