Mastering Rice and Risotto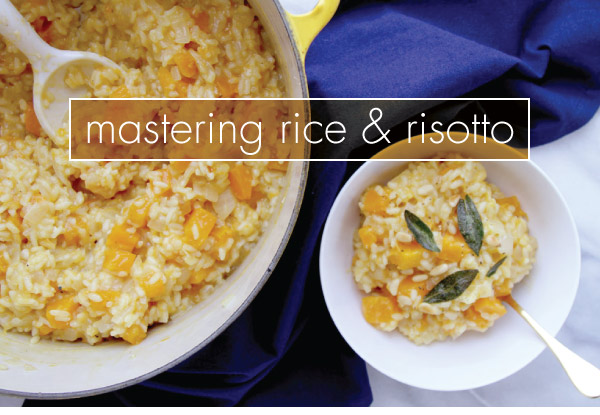 Three words. Creamy, silky, risotto. This velvety rice dish has been a crowd favorite for centuries . . . and for good reason! Yes, it requires patience, but, in return, it delivers delicious, mouth-watering results. Fall is our preferred time to prepare a hearty batch of risotto -- it's a great comfort-style food perfect for transitioning into the new season.

IN THIS ISSUE, we explore some rice basics, then present three different risotto recipes that are sure to comfort and warm everyone at your table. After mastering risotto basics, you'll find that it's a great dish for improvisational cooking throughout the season ahead.