One Pan, Supper's Ready!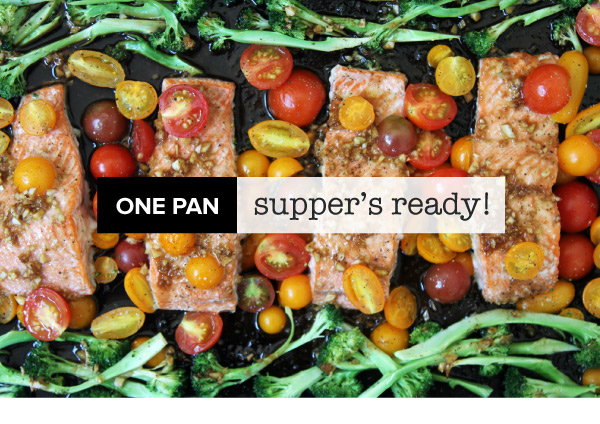 For the nights when food just needs to get on the table quickly, sheet pan dinners are a saving strategy. Throw ingredients on a sheet pan, and place it in the oven -- hands-off cooking at its best! The best part? At the end of the meal, there's only one pan to clean. We call that "100% dinner satisfaction guaranteed."

IN THIS ISSUE, we will explore a variety of satisfying flavors with three easy dinner ideas, and the tips that make it all work. One pan. Three meals. Let's go!